News
New Single "SAY" out Sep 1st!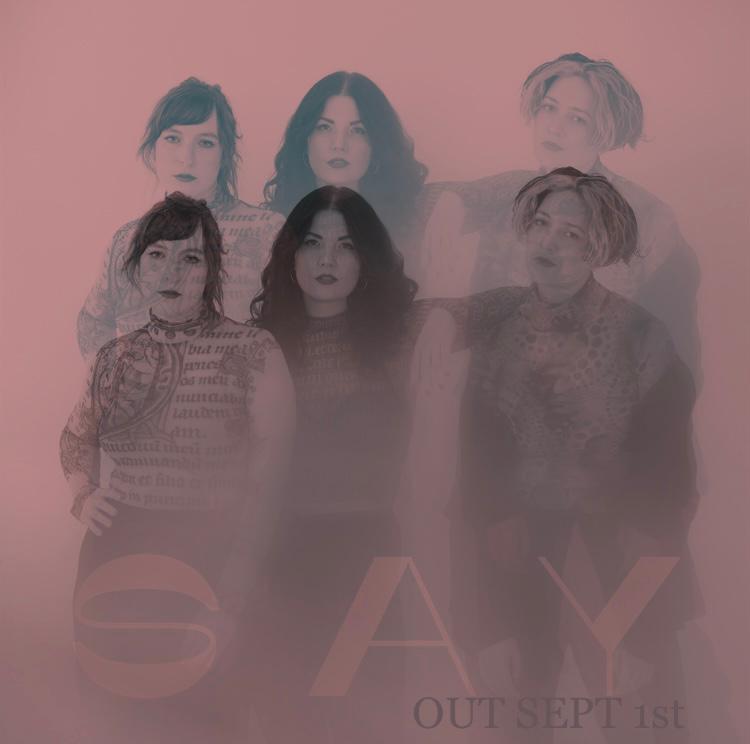 Last single before the new album!
"Don't put words in my mouth, for them to make a mess"
 
Light and dancy Indie-pop with bitter-sweet melodies, beautiful subtle but demanding lyrics, a feel-good guitar solo and driving drums and bass lines. While listening, one can well imagine running down a hill at dawn – or touring summer festivals, like DIVES did. Luckily for all of us, they were accompanied by a camera – the result is a music video that gives a more personal insight into the band's life than ever before.

Foto: Marie Häfner
Lay out: Juli Haberlik, Viktoria Kirner
(c) & (p) Siluh Records
Recorded by Wolfgang Möstl
Mix by Sam Irl
Master by Patrick Pulsinger
New 2022 Tour Dates!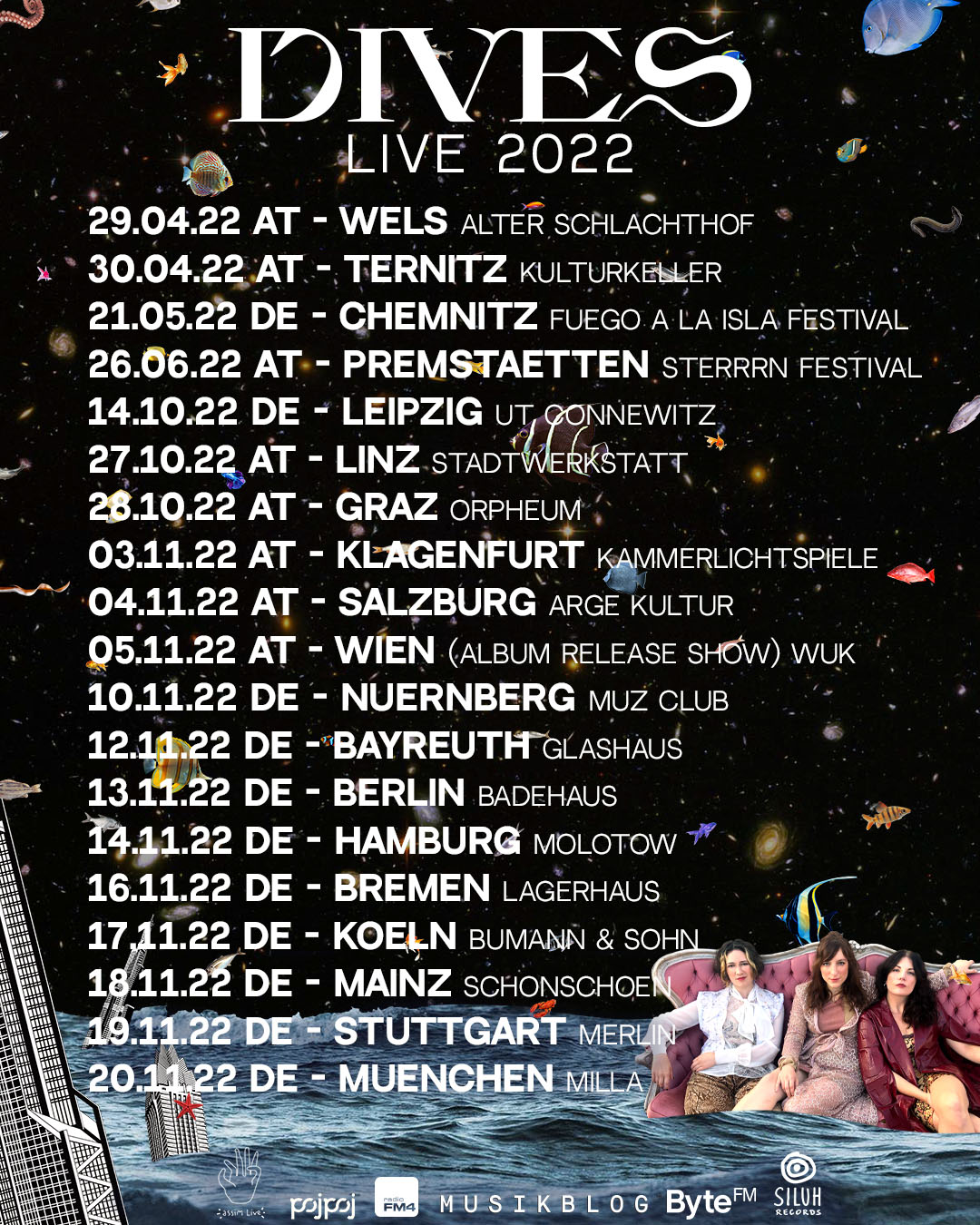 On Tour Again!
"Take me out tonight – Let's head out tonight!"

Das Wiener Indie-Trio DIVES präsentierte mit "Teenage Years Are Over" ein großartiges Debütalbum – jetzt ist das ersehnte 2. Studioalbum in den Startlöchern und erste unveröffentlichte Songs daraus werden 2022 bereits live zu hören sein!
presented by Assim Live, Pojpoj Berlin, Siluh Records, ByteFM, Radio FM4, Musikblog.de
Artwork by Juli Haberlik